Happy #medicatedmonday 🍃
Starting off the week with the beautiful Brianna Ibarra, the brains behind Accounts Payable for Nature Med! ✨
What's a struggle you have faced as a woman in the industry?
As a woman I feel like I've had to tone myself down in many different instances In this community (Blunt Brunch) I feel like it gives women the empowerment to be able to speak up for themselves and do things that they truly believe in and allowing that space to be open.
Why did you want to work in the cannabis industry?
I love cannabis. I feel like it is an honor to be in this cannabis industry. It is hard to get in the cannabis industry and it is just a beautiful thing to be working with the plant. I started in the industry as a trimmer and for me it was the beauty of the plant, the structure of the plant, and helping patients. Definitely a passion for patients.
How do you empower other women in the cannabis industry?
Definitely to follow your dreams, follow what you believe in, and follow your passion. I think in cannabis there is an unlimited amount of opportunity and coming to these events really opens up those opportunities, it opens your eyes to what is available and I would just say to follow your dreams.
What's your favorite Halo Infusions product?
Definitely has to be the Pure & Simple Apple Juice and Hibiscus Juice. They never disappoint and always smack! I really appreciate the accurate dosing. Second would be the Cannabliss Spicy Indica Gummies, the spice has a real kick to it that I love! Almost like taking a bite of am habanero!
Halo Infusions operates under Lic.00000120ESGW29293058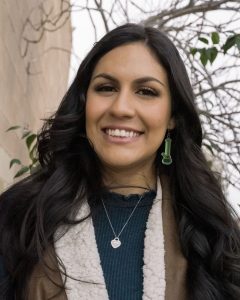 #womensempowermentmonth #womenshistorymonth #womenintheindustry #womenpower #cannabliss #pureandsimple #bluntbrunch #halowomenmonth #haloinfusionsaz