This product was manufactured and distributed by Halo Infusions & Extractions at 4401 S Santa Rita Ave, Tucson, AZ 85714
Using Marijuana during pregnancy could cause birth defects or other health issues to your unborn child.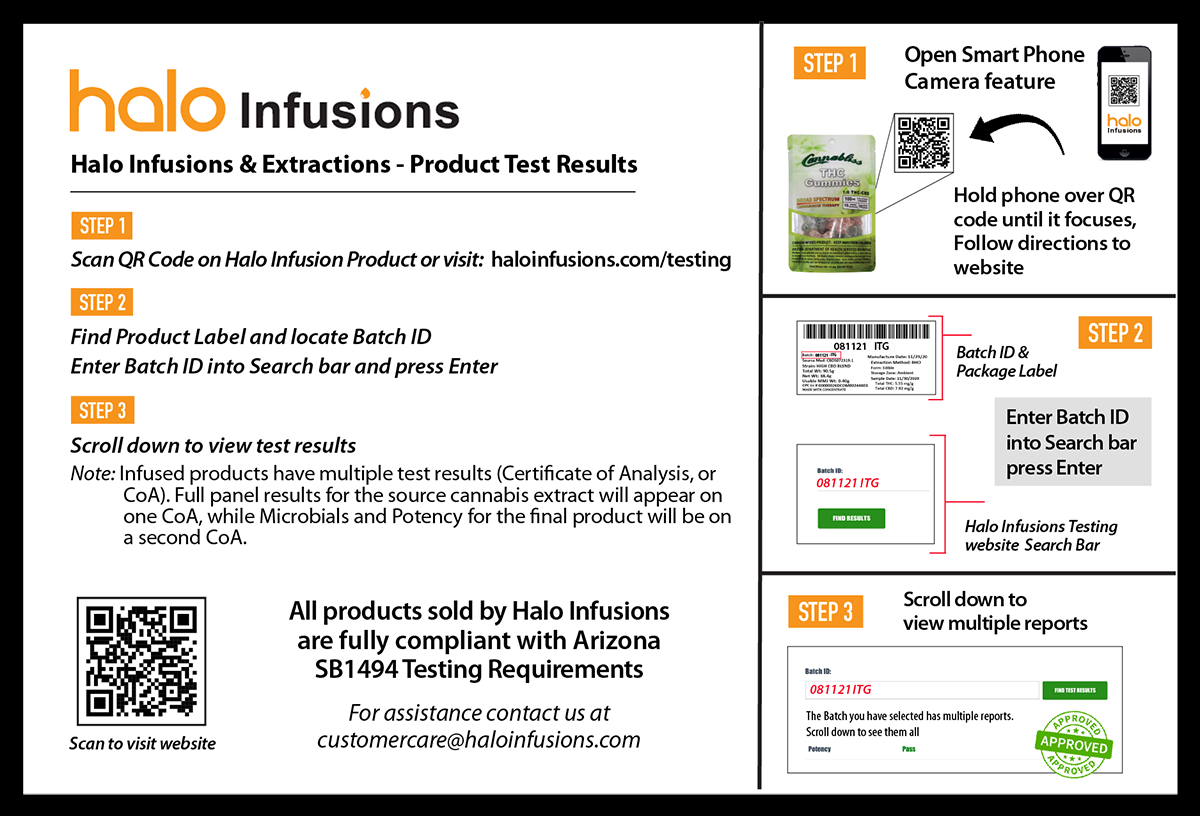 Senate Bill 1494 establishes guidelines for laboratory certification, product sampling and testing requirements.  All Halo Infusions & Extractions packaging contains a QR code directing patients to SB 1494 compliant, Full-panel tested results. Arizona patients can be confident in our commitment to safety and quality.