Whether you're an athlete or an enthusiastic baller, Chronic Health is here to support your game and help you play at your best! 💯 Chronic Health's THC ointment, 1:1 ointment, and Hemp ointment – the perfect pre-game allies.
How to use: Simply apply the ointment to the targeted area before your game or workout, and let the power of cannabinoids work their magic. 🌟 No high, just pure relief!
For the mind. For the body.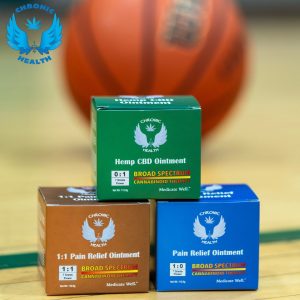 #chronichealth #ointmentfamily #basketball #painrelief #haloinfusionsaz
Halo Infusions operates under Lic. 00000120ESGW29293058