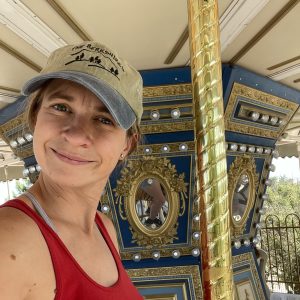 MEET THE HALO INFUSIONS TEAM!
Victoria, Wholesale Engagement Manager
• How long have you been with Halo Infusions? 7 years.
• What is your title and main duties of your job? Wholesale Engagement Manager: scheduling and coordinating dispensary promotions, industry events and samples. I also help manage Halo's weekly delivery agenda.
• What is the best advice you've ever received? "Life is like a carousel."
• What do you love most about what you do? Communicating with everyone I work with, including clients, I love being all on the same page. I find real enjoyment in seeing lots of people come together for a collective goal, like a choreographed dance.
• Favorite Halo product and why? Our Canna Confections Belgian Chocolate Bars (specifically the Dark Chocolate). I love quality chocolate, especially a little before bed. The flavor and the effects are sublime!
• Best part about working at Halo? I really enjoy the people I work with. We are practically family and a bunch of smart, funny, quirky, hardworking and diverse peeps!
• Tell us a surprising or a fun fact about you. I love to skip rocks and wade in rivers. My favorite word is groovy!
Thank you, Tori, for wearing so many "hats" and for being willing to help out in so many ways! You're so super groovy!