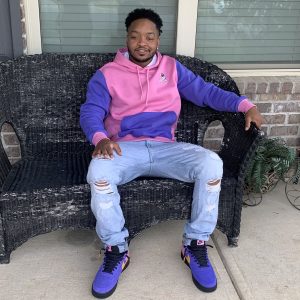 MEET THE HALO INFUSIONS TEAM!
Ty, Supply Chain and Control Manager;
• How long have you been with Halo Infusions? 7 months
• What is your title and main duties of your job? Supply Chain and Inventory Control Manager; managing/updating inventory levels, procurement of assets and analytics of current inventory.
• What is the best advice you've ever received? "Manifest your dreams!"
• What do you love most about what you do? Being around cannabis and the people who enjoy it as much as I do.
• Favorite Halo product and why? Our gummies; they are potent and the best tasting!
• Best part about working at Halo? Embracing the unique personalities of everyone here.
• Tell us a surprising or a fun fact about you. I'm an OG cultivator!
Ty, you bring a chill vibe to our team 😎 Thanks for being you!