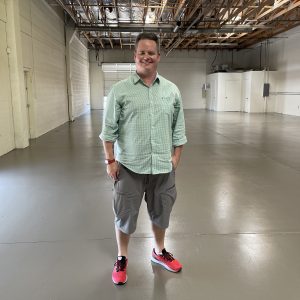 MEET THE HALO INFUSIONS TEAM!
Peter, Whole Sales Manager
• How long have you been with Halo Infusions? 4 months.
• What is your title and main duties of your job? Wholesale Sales Manager: I primarily manage our Sales Representatives and Sales Support staff but also work in tandem with other Halo departments.
• What is the best advice you've ever received? "If you have a talent and aren't sharing it then you're denying people the chance to enjoy what makes you incredibly unique."
• What do you love most about what you do? Turning people onto cannabis products who wouldn't normally try them.
• Favorite Halo product and why? The Cannabliss Indica Sour Gummies are my absolute favorite.
• Best part about working at Halo? Working with innovative products.
• Tell us a surprising or a fun fact about you. I saved a hiker from falling off Camelback mountain in 2013.
Peter, thanks for supporting our sales team!