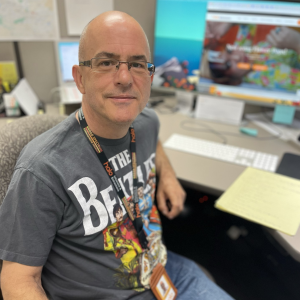 MEET THE HALO INFUSIONS TEAM!
Paul, Fleet and Maintenance Manager
• How long have you been with Halo Infusions? Almost 6 years!
• What is your title and main duties of your job? I started in the kitchen and currently am the Fleet and Maintenance Manager. I'm responsible for making sure our vehicles are maintained and in good working order.
• What is the best advice you've ever received? "Don't go to sleep angry."
• What do you love most about what you do? I enjoy the feeling of getting stuff done. Also, the people here at Halo are awesome. Everyone is positive and trying to help each other.
• Favorite Halo product and why? The Cannabliss gummies for sure.
• Best part about working at Halo? The people. We are all doing the best we can.
• Tell us a surprising or a fun fact about you. I'm deaf in one ear and nearly died when I was born. I was in the hospital for the first 6 months, and they baptized me because they didn't think I'd make it.
Paul, your humor, jokes, and knowledge of history keeps us laughing and learning. YOU are awesome!