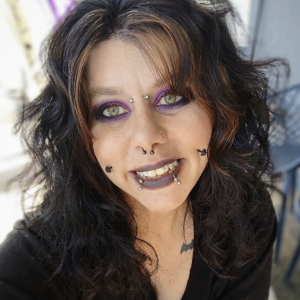 MEET THE HALO INFUSIONS TEAM!
Meghan, Assistant Finance Manager
• How long have you been with Halo Infusions? 2 years
• What is your title and main duties of your job? Assistant Finance Manager- I handle insurance, reconcile/close each month's financials, budgets, photography, and coordinate lunch.
• What is the best advice you've ever received? "Just keep swimming!"
• What do you love most about what you do? I love the opportunity to exercise my brain, problem solve and a dash of creativity.
• Favorite Halo product and why? Our Pain Re-Leaf Ointment because it can be used in so many ways and it works.
• Best part about working at Halo? I get to be myself and support something I believe in.
• Tell us a surprising or a fun fact about you. My photography has been on a national magazine cover 3 times!
Meghan, we love your spunky personality and amazing laugh. Thank you for bringing so much life to Halo. You are so appreciated!