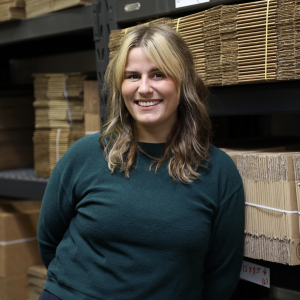 MEET THE HALO INFUSIONS TEAM!
Liz, Production Manager
• How long have you been with Halo Infusions? 5 years
• What is your title and main duties of your job? Production Manger-I oversee packaging and production.
• What is the best advice you've ever received? "Ya can't fake the funk on a nasty dunk!"
• What do you love most about what you do? The people I work with.
• Favorite Halo product and why? Our Cannabliss syrups. I don't drink so its nice to make a THC infused mocktail with our syrups.
• Best part about working at Halo? We are all working on this amazing project together.
• Tell us a surprising or a fun fact about you. I have 20 chickens and a duck in my backyard.
Liz, thanks for keeping it real and keeping us together!