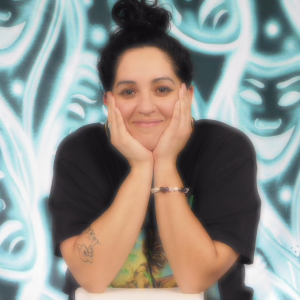 MEET THE HALO INFUSIONS TEAM!
Laura, Infusion Chef
• How long have you been with Halo Infusions? 2 years
• What is your title and main duties of your job? I'm the Infusions Chef. I make all things candy and chocolate!
• What is the best advice you've ever received? "Never stop learning!"
• What do you love most about what you do? My co-workers.
• Favorite Halo product and why? Our Pure & Simple Juices. They are super-fast-acting and mixable.
• Best part about working at Halo? I believe in this industry, so I love working in it.
• Tell us a surprising or a fun fact about you. I do SLAPS videos on Instagram. They consist of me slapping bags of our products and other things found in a dispensary.
Laura, thanks for keeping everyone entertained in the kitchen! 👋