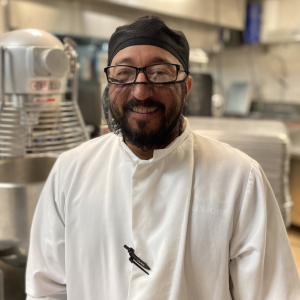 MEET THE HALO INFUSIONS TEAM!
Jose, Infusion Chef
• How long have you been with Halo Infusions? 2 years
• What is your title and main duties of your job? Infusion Chef, I am involved in the production of all products we sell.
• What is the best advice you've ever received? "The secret of business is to know something that nobody else knows!"
• What do you love most about what you do? I love being able to produce different varieties of edibles/topicals and learning the business.
• Favorite Halo product and why? The Chronic Health Pain Relief Ointment is my favorite because it's a product that I use personally and have felt the relief it provides.
• Best part about working at Halo? The best part about working here is the work environment & being able to work with different types of people and equipment.
• Tell us a surprising or a fun fact about you. I enjoy taking hikes with my golden lab and boxer through the Catalina AZ trails!
Jose, thank you for always being willing to go out of your way to talk to our customers and to educate and share your knowledge! 💧