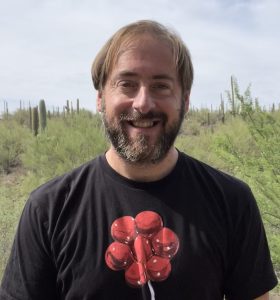 MEET THE HALO INFUSIONS TEAM!
Chase, Wholesale Sales Representative
• How long have you been with Halo Infusions? For 9 Years, I started in the kitchen.
• What is your title and main duties of your job? Wholesale Sales Representative. I help with educational training and on-site events.
• What is the best advice you've ever received? "Awareness of error will not produce true art."
• What do you love most about what you do? Listening to the needs from some of the most amazing people I've ever met that don't get heard enough.
• Favorite Halo product and why? I love our Aunt Ellie's Super Mega Brownie because it's a heavy, beautiful, and decadent . Our chefs make classy edibles for when you want to treat yourself to something great.
• Best part about working at Halo? The best part about working for Halo is loving the changes that occur, they show how quickly we adapt. I also love all of our sweet clients in Arizona, from Yuma to The White Mountains.
• Tell us a surprising or a fun fact about you. I saved a 16 year old girl that survived a plane wreck and then walked through the woods for 3 days.
Chase, its no surprise that you excel in your job…you are a great communicator, calm, and so knowledgeable in all things cannabis. We appreciate everything you do so much!