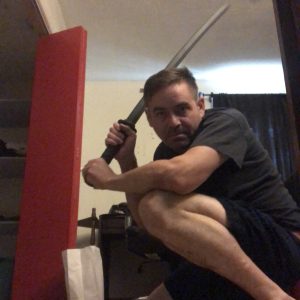 MEET THE HALO INFUSIONS TEAM!
Adrian, Packaging Technician
• How long have you been with Halo Infusions? 2.5 years.
• What is your title and main duties of your job? Packaging Technician. Boxing and lot sizing units for order, operating and working on new production machinery, and assisting with inventory.
• What is the best advice you've ever received? "Even the smallest person can change the course of the future."
• What do you love most about what you do? The challenge, the scope, and the meaning of what we're doing.
• Favorite Halo product and why? Our Cannabliss Sour Gummies; they're good. Really good.
• Tell us a surprising or a fun fact about you. I'm pretty good with a Katana.
Adrian, thanks for putting those mad skills to work!