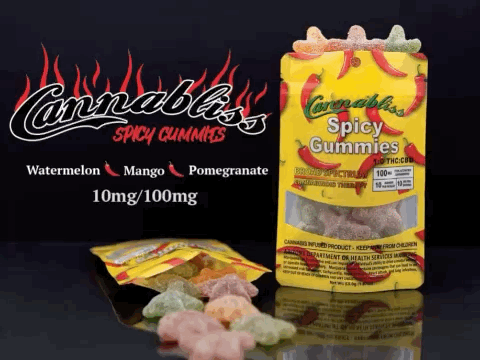 Inspired by the unforgettable tastes of growing up in the Old Pueblo, Cannabliss Spicy Gummies have finally arrived – Blazed and Infused! 
Our love for Southwestern spices and Mexican candy has combined to form the hottest product of the year from Halo Infusions. 
What makes Spicy Gummies hit differently? This time around; watermelon, pomegranate, and mango flavors take center stage. Or maybe it's because we also gave them a solid punch in acidity before hand-massaging them with house-made habanero seasoning. 
You may have heard, "it's a dry heat" – these gummies will leave you sweating for more.
Launch date: Sept 29, 2022!
Wholesale Order HERE or search the map HERE to find in dispensaries close to you