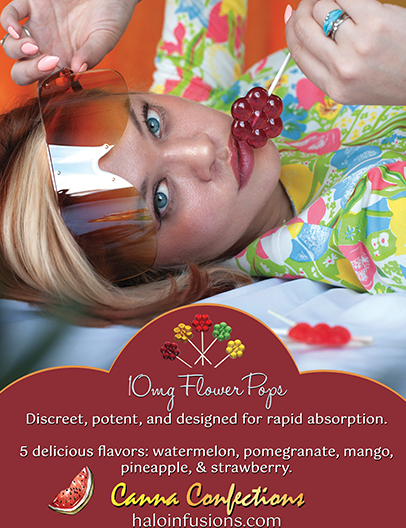 Discreet, potent, and designed for rapid absorption.
5 delicious flower pop flavors: watermelon, mango, pomegranate, pineapple, & strawberry.
Made with high-terpene, broad-spectrum concentrate, providing the most complete range of cannabinoids possible.
Our flower pops will blow you away!
Find Canna Confections 10mg THC Flower Pops in quality dispensaries in Arizona by visiting our map!