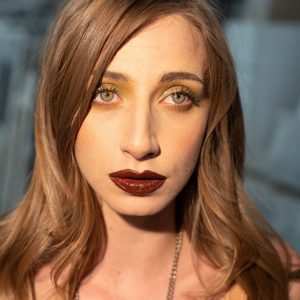 MEET THE HALO INFUSIONS TEAM!
Sam, Wholesale Merchandising Manager
• How long have you been with Halo Infusions? 8 years this August.
• What is your title and main duties of your job? Wholesale Merchandising Manager; I handle product merchandising and inventory. I help coordinate and attend field events and conduct product brand training.
• What is the best advice you've ever received? "Worrying means you suffer twice."
• What do you love most about what you do? Halo has always had the highest quality standards which is what drew me in as an employee years ago. Our products provide so many people across Arizona with an elevated quality of life. I love the brands we make, the people I work with and the community we serve.
• Favorite Halo product and why? The 1:1 Pain relief Roll-On has been a godsend to me. I broke my pelvis last year in 4 places and this was all I used for pain relief. I believe our Chronic Health line is by far the most impactful.
• Tell us a surprising or a fun fact about you. I am a contortionist.
Sam, thank you for being the face of Halo at all of the Arizona cannabis community events!